Auto News , ,  The Wagon R yang di Indonesia Suzuki KARIMUN  salah satu mobil paling sukses 'Kei' di Jepang. dan termasuk dalam ...
Auto News
, , The Wagon R yang di Indonesia
Suzuki KARIMUN
salah satu mobil paling sukses 'Kei' di Jepang. dan termasuk dalam daftar terlaris mobil di India juga DI INDONESIA.
Andaikan karimun aka wagon R di Indonesia seperti ini maka karimun akan tetap Jaya alias laris manis, karimun yang beredar sekarang di Indonesia sudah keluar dari pakem karimun yang menganut konsep
Wagon.
Malahan generasi karimun kotak pindah ke karimun estilo yang aneh menurut saya bentuknya
Mudah mudahan ada perubahan dari para petinggi ISI tentang keinginan kendaraan di Indonesia, karena selama ini Suzuki selalu saja mengeluarkan produk yang rada nyeleneh untuk pasar Indonesia. Harusnya Suzuki Indonesia lebih jeli lagi melihat pasar yang ada lebih kreatif lagi meluncurkan produk yang diminati pasar Indonesia.
Berikut adalah preview tahun 2013 R Wagon Suzuki KARIMUN (di Indonesia) yang memulai debutnya di Tokyo minggu ini. Juga diresmikan adalah edisi SUZUKI "KARIMUN" sporty R Wagon disebut Stingray
yang tidak mungkin dipasarkan ke India DAN INDONESIA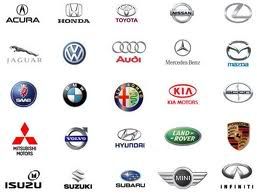 Bagian depan tampak baru tapi satu dapat dengan mudah mengidentifikasi sebagai
KARIMUN Wagon R
. headlamps besar yang membentang kembali, panggangan persegi panjang beruang tiga strip tebal dan selesai dalam warna perak. Menariknya tidak ada ketentuan untuk lampu kabut, mungkin mereka dapat diintegrasikan di masa depan?
Pada bagian belakang, bumper terasa pembuatan besar kecil itu terlihat lebih tinggi daripada yang sebenarnya. Lampu ekor telah mengalami perubahan halus.
Datang ke interior, dashboard baru selesai dalam nada ganda. Kemudi yang baru dan kenop gigi sekarang dipasang pada dashboard, membebaskan ruang antara pengemudi dan kursi penumpang untuk penyimpanan.
Pada 3,39 car meter lebih pendek dari model keluar tapi wheelbase tetap sama di 2,4 meter, yang berarti ada tidak akan ada skimping pada ruang untuk kaki yang.
KARIMUN Wagon R
baru beratnya antara 780 Kg - 870 Kg. Silinder 3 660cc, bensin motor yang membuat 52 bhp dan 64 bhp dalam versi normal disedot dan turbocharged masing. Namun, jika
KARIMUN Wagon R
baru datang ke India, motor K10 memotori R Wagon saat ini akan mengambil alih.
Maruti Suzuki baru saja meluncurkan edisi terbatas
KARIMUN Wagon R
Pro dan mungkin diperlukan beberapa saat sebelum kita bisa melihat
KARIMUN Wagon R
di jalan-jalan INDIA.
======== |
| | Label: Otomotif, Auto, Autocars, Auro Car, Auto Mobile, Automobile, Mobil baru, Motor baru, Cars, Car, New Car, Berita, News